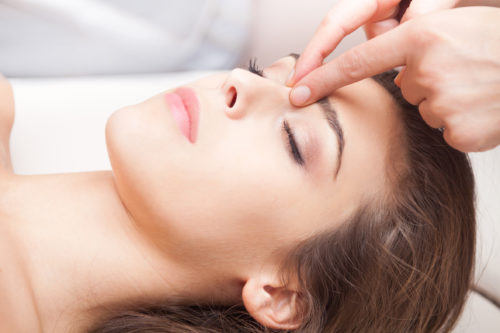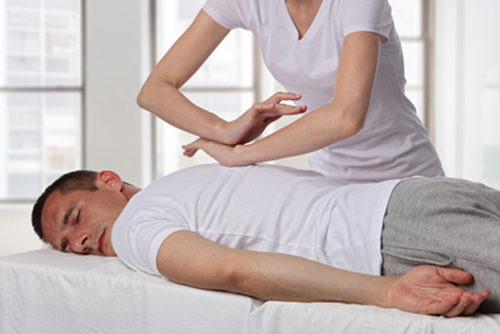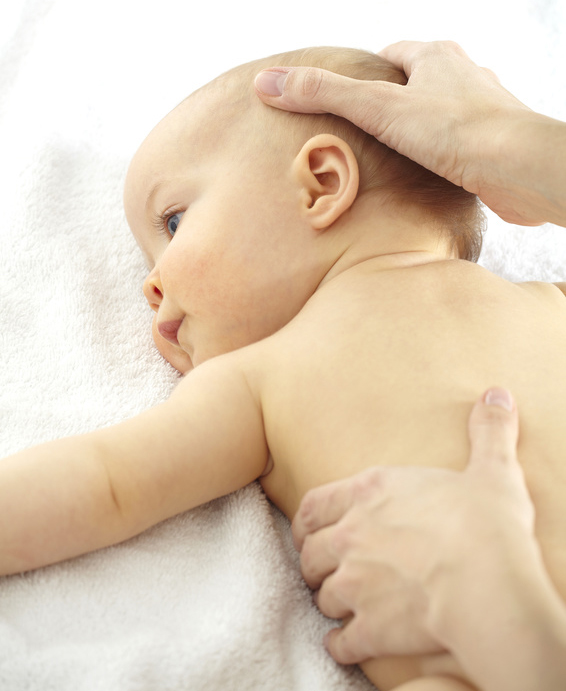 Shiatsu means "finger pressure": Shi-: finger  and -atsu: pressure.
Shiatsu massage is a Japanese method which  incorporates centuries of tradition and rites.
Tokujiro Namikoshi was the inventor and developer of Shiatsu. He merged the knowledge of the Traditional Chinese and Japanese medicine and massages with modern scientific knowledge, to create a manual therapy method. This method uses the static pressure of precise body points, called "tsubo". The tsubos come in contact with the patient's vital energy: the KI.
The therapist uses finger pressures and manipulations to create a connection with the patient, perceiving its state of energy balance. At the same time, the theraphist identifies the diagnosis and the therapy needed.
The powerful, rhythmic and repeated pressures of shiatsu reaches all of the patients' cells by involving not only the nervous system, but also the muscular, articular, circulatory, lymphatic, immunity, endocrine systems. It also increases the patient's energy and works on its overall harmony, taking into account the individual in its uniqueness.
In fact, the therapist intervenes on the whole organism and on precise areas that display pathological symptoms.
Treatment will be more effective if the therapist applies connective massages, manipulation and joint traction, cryotherapy and isometric gymnastics, and teaches breathing techniques.
The benefits of Shiatsu are many:
⦁ Strengthens immune defenses
⦁ It is effective against muscular and joint pains
⦁ It is effective for cervical and back pain disorders
⦁ It is useful against digestive problems
⦁ It is an effective remedy for headache
⦁ Improves physical and emotional stability
⦁ Releases the nervous system
⦁ Improves blood circulation and lymphatic circulation
⦁ Slows down the aging process
Therefore physical and psychological blocks will be removed because Shiatsu massage is also a bearer of trust, optimism and self-esteem.
There are many Shiatsu methods.  My training is focused on the Namikoshi -Palombini method. This approach is based not only on the Traditional Chinese and Japanese medicine and massages but also on modern and scientist anatomy, physiology and pathology.
I also incorporates chiropractic manipulation, lymphatic drainage massage, emotional reflexology, Reiki. I apply an holistic approach that stimulates every cell of the body.